!This set of HTML documents was created from Mathematica notebooks with help from math2html, obtained from http://www.ma.iup.edu/MathDept/Projects/CalcDEMma/mma2html.html>
Linear Methods of Applied Mathematics

Evans M. Harrell II and James V. Herod*
*(c) Copyright 1994,1997 by Evans M. Harrell II and James V. Herod. All rights reserved.
---
I. Linearity
Here you will see an example of a Maple worksheet performing calculations for chapter I of Harrell and Herod's WWW Textbook. If you have Maple V release 4 or later, you may download the worksheet itself, as live document.

Click here for similar calculations using Mathematica.
---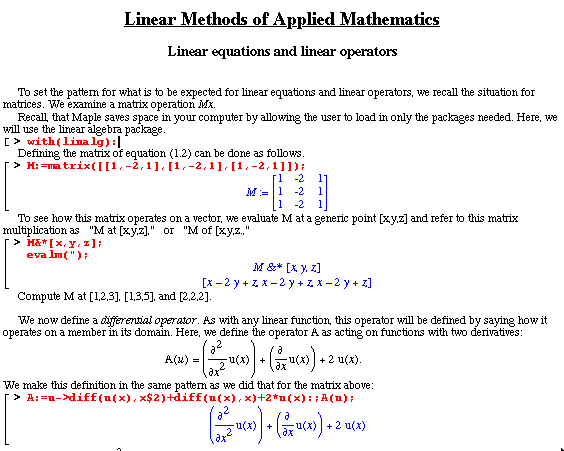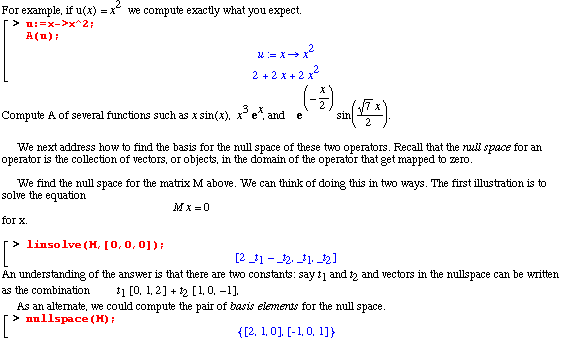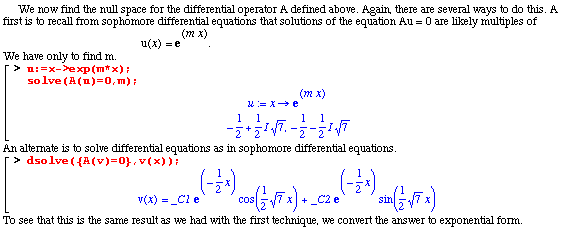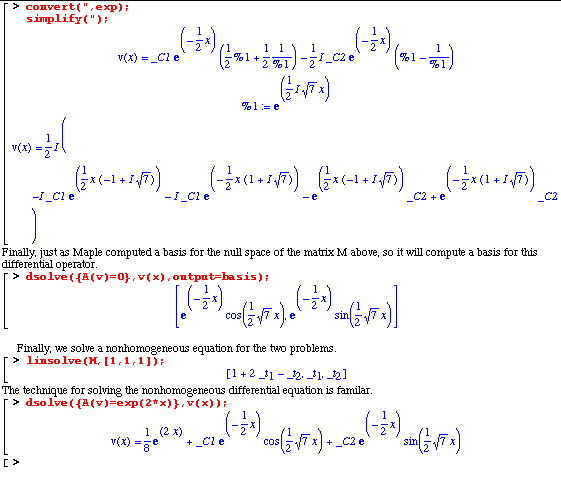 ---
Up to chapter I

Return to Table of Contents

Return to Evans Harrell's home page